Technologies
Braeview School Technology Plan is designed to provide digital technology access to all students.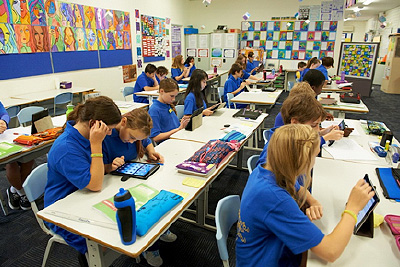 Digital technologies are used by all Braeview students R-7, as a tool to support 21st Century student learners.
All of our teaching areas, including the Resource Centre and Stephanie Alexander Kitchen are equipped with SmartBoards.
The school has a fully functional Computer Lab which is located beside the Resource Centre. Each learning area is equipped with a set of iPads and laptops for student use.
Middle school students are encouraged to bring their own device.